Storage Ideas for Surfers
To most surfers, our surfboard is our most prized possession. Therefore we don't just haphazardly throw them into a heap somewhere. Sadly we can ding and age our boards if they are not stored correctly. Below are some of the creative and convenient ways to store our fibreglass friends and the racks offered on our site.
Whether you store boards in a shed, garage, living room or displayed up on a wall in all it's glory, you'll need to be aware of the inventive racks available for your needs. Here, you can find a variety of racks for your board storage needs.
For instance, the Quad Surfboard Storage Rack is a great "go-to" for storing more than one of your best boards.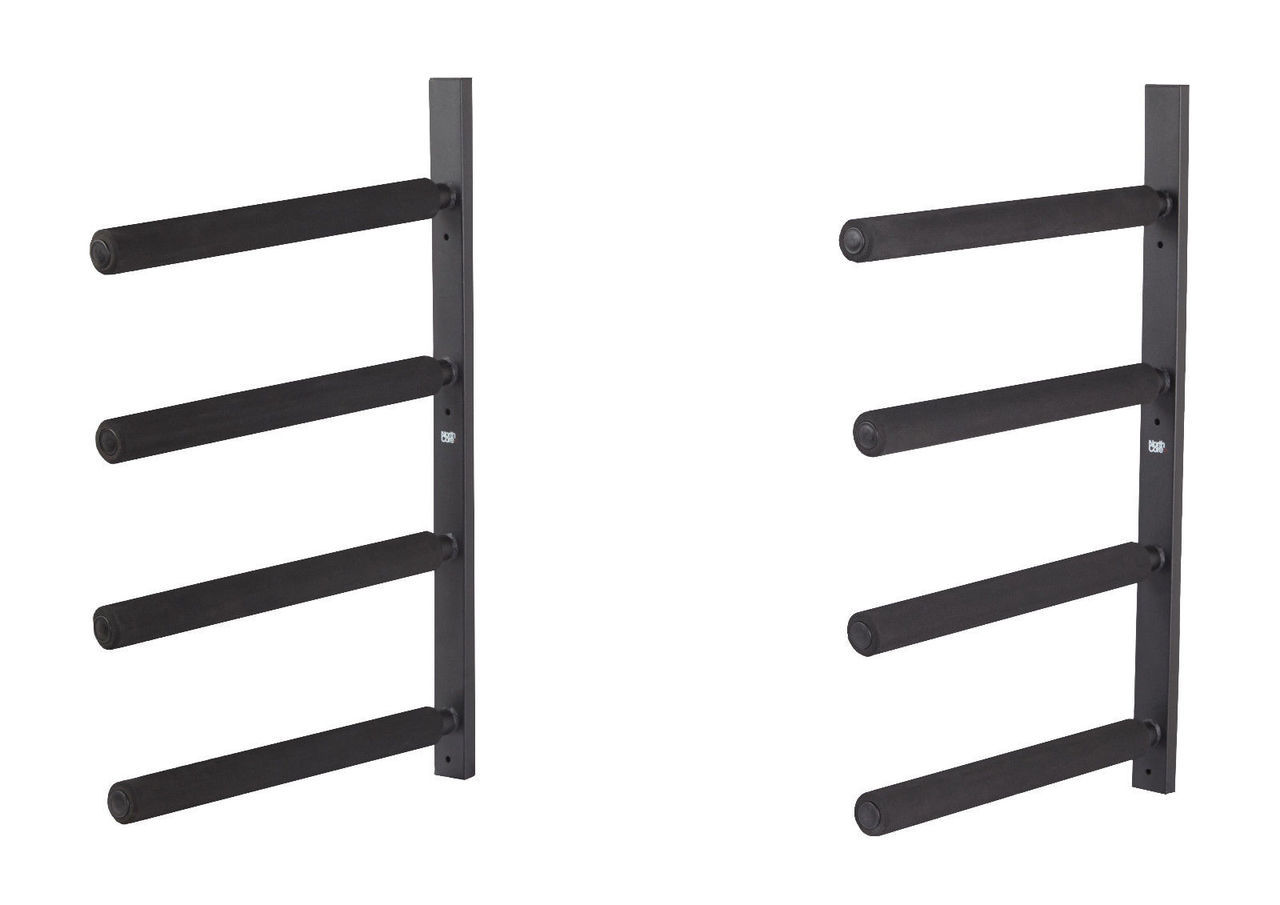 Not only does this help to free up space in your home, but it is aesthetically pleasing for those of us who prefer an organized, space-saving and ding-free approach to surfboard storage. Of course these racks are always made from lightweight aluminum-which is both strong and durable and non-corrosive.
Have you ever had an old classic board that you wanted to hang as wall art, or a new board that would just look oh so eye catching in your living room? We have the perfect rack for you. Our classic Minimalist Surfboard Wall Racks are built for stability and ease, and the bonus is that the hardware is practically invisible under the board. This is a great, and quite affordable option for spicing up the style in your home, or for freeing up space. Of course, included is soft felt padding to protect your board's rails as well as extremely sturdy aluminum for longer or shorter boards.
Did we also mention we offer a Double Surfboard Storage Rack as well for those of you with a smaller quiver or limited space?
Now that we've discussed in home storage, what about when you are mobile? For those of you who don't like to drive in the car to find surf, we also have the Scooter Surfboard Rack. This is not only attractive and easy to use, but it also includes a "rust free" finish. As always, these racks are lightweight and durable and offer quite a convenient solution for mobile ocean lovers.
Last on our list is the always handy Surfboard Soft Racks. Whether you are transporting boards to and from the airport, driving a car without built in racks, or needing racks to take with you on a trip abroad, for instance, these easy to use racks are for you. These are the most easy to store out of all of our storage racks because of the "soft" aluminum free design. Stuff them in your board bag, throw them over your car, buckle them together and you are off and running. Most surfers have these in their repertoire, because, let's face it, you never know when you're going to need them.
In summary, surfboard storage doesn't have to be boring, haphazard or a ding-fest. In fact, it can be an aesthetically pleasing, space-saving, convenient way to keep boards safe and organized.